Bealien Schot lives by the statement:
It's not about who you know, but about who knows you.
For more than 20 years she has been the 'go to person' for Recruitment and Human Resource as an International Human Resource manager and Manager Recruitment.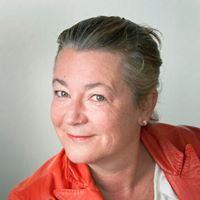 F
or many national and international companies she is the one they turn to, to help them if they have vacancies in middle, senior and board-level positions. With her honest, straight forward and flexible approach, she always finds the right person for the job.
During her career she has traveled extensively and has built up a large national and international network in the technical, engineering, shipping, oil and gas, offshore, offshore wind and industry sectors.

Bealien is a people person. Always curious about 'what makes you tick' in both the candidate and the client. 
She approaches all conversations with an open mind and is not afraid to ask critical questions, in order to activate the real potential of every human being. 
Recruitment Consulting
I'll give you qualified recruitment advice
Job Coaching
I'll find the best solution for you
Target Driven
I make meaningful connections
Attention to Details
I'll help you to make the right decisions
Are you looking for a new job?
Feel free to contact me if you want me to help you to find your next step in your career.
You can reach me via phone and WhatsApp: +31 (0)620 36 53 53; or via e-mail: [email protected]
Do you need help finding the right person to fill your job openings?
Or need help with your talent acquisition proces?
Looking for the right person to help you with your next career move?
Feel free to contact me!